Since you are already working from home due to the coronavirus, now is a great time to do some spring cleaning and take inventory of all the items you own that are sitting idle in your home.
80% of the items we own gets used less than once a month. @PwC
Click To Tweet
A Response to the Coronavirus
Rent Items is helping people respond to the coronavirus by providing a rental marketplace to generate an income with the assets you already own. Renting existing assets is a sustainable way to create an income and better utilize the assets we already own. In addition, it is a rapid response to helping your local community in need. One of the major benefits of the sharing economy and marketplaces like Rent Items is the ability to rapidly help each other during times of need. Being more resourceful and efficient is especially critical in a time like where something like the coronavirus blindsides us. We can mobilize resources rapidly and get them in the hands of those with the greatest need. Together we can make this happen!
Tips on How to Spring Clean and Take Inventory of Your Home
We suggest you start by making 3.5 piles. One pile for things that should be thrown away. One pile for things to sell as you will not be needing them or wanting to use them again. One pile for things to rent as you want to keep them and use them again but willing to generate an income from renting them to renters in need. And, a half a pile for things that you would be willing to rent or sell depending on what opportunities exist.
Renting is usually more economically beneficial for both the owner of the asset and the renter of the asset.
Click To Tweet
 In the process, take the time to do some deep cleaning of your home. This process also applies if you have a storage unit that you are renting.
Things to Rent During Coronavirus Outbreak
The following items are things you should list on the Rent Items' Marketplace during the coronavirus outbreak.
Gym Equipment
Cleaning Equipment
Games
Educational Resources
Medical Equipment
Air Purification Systems
Outdoor Sporting Equipment
Books
Other items to consider renting as well include clothing, event and party supplies, and furniture.
Important Note: The items you plan to rent should either be high in value (costly to purchase) and/or not be easily accessible to be considered a good item to rent. See Article: What Makes an Item Rentable
Safety is the #1 Priority
The safety of our rental community is our #1 priority. As an owner, it is required that you clean and disinfect your items before each rental occurs. Also, all members of the Rent Items rental community are required to follow our no-touch policy and all @CDCgov latest guidelines during this time.
Next Steps
If you have any questions about decluttering your life or how to generate a rental income and help your local community in the process, please contact us to set up a meeting time and demo. Also, you may want to consider consulting with @MarieKondo, a decluttering and organizing expert. In the meantime, register and start listing the items in your garage or storage unit on our Rental Marketplace Today.
Everyone needs a sanctuary. @MariKondo
Click To Tweet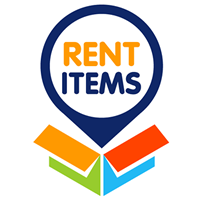 RentItems is a peer-to-peer rental marketplace. We help individuals and local business owners share assets they own by renting it to those in their local community or traveling to their city. Take items sitting unused in your garage, basement, self-storage unit, retail store, or warehouse and put it to better use. Become more sustainable by joining the sharing economy today and register at Rentitems.com.