Welcome to our brand-new, monthly blog series, 'Meet The Sharers' – quick-fire interviews with some of the Rent Items community. They have one thing in common: the fact that they're all getting involved in the sharing economy using our platform… something that you can do too. We're delighted to introduce Doran Donovan, an innovator and sustainability solutions provider in Boston's moving industry.
Doran Donovan
Moving Industry Sustainability Solutions Provider
1. What has been your experience with Rent Items?
Rent Items is pretty easy to use.  Account setup and product posting is similar to eBay, and the transactions work well.
2.  What is the product you are renting out as an owner?
I have a moving crate company in Boston that offers crates on RentItems.com to provide greater access to our product and generate more rentals.  Rent Items is an additional traffic generator for us that costs nothing to list and a small fee when someone rents our moving crates.
3. Who is the ideal person or situation to rent your moving crates?
Anyone who is moving in the Boston area and needs a set of really durable and high-quality moving boxes. Zero waste!
4.  What is your favorite thing about living and working in Boston? 
Everything is close – lots of cool neighborhoods, mountains, and the ocean are all relatively close by.
5.

What are some interesting item(s) you have seen being reused and shared in and around Boston

?
Lots of tourist items are quite visible – Kayaks, paddleboards, bikes.  We also have a couple companies doing compost pickup using small, reusable trash bins.  And Airbnb, Uber and Lyft are everywhere.
6.
What is something that is currently not being shared and reused in Boston that should be? 
There are lots of single-use or rarely-used tools in garages and sheds.  Many are expensive, and it would be cool to see them rented and reused more frequently.
7. What are some other moving-related items besides crates that should get shared and rented on the Rent Items platform?
Moving blankets, dollies, hand trucks, ramps.  Basically anything durable that someone buys in a moving supply store, uses for a move and then puts in their garage or storage unit to sit for a long time.
8.  What would you tell someone considering Rent Items as a way to generate or save money?
Give it a shot!  It generates income from stuff that may otherwise sit, and they pay promptly.  It's also a low-cost way to test a rental concept.
9.  Besides the Rent Items App,
What is your favorite Boston-based mobile app and why? 
The MBTA has a pretty good app for train schedules, busses and subways.
10. If you had to give a Boston entrepreneur one piece of advice, what would it be?
Generate as much word-of-mouth and repeat business as possible through excellent customer service.
Rent Crates in Boston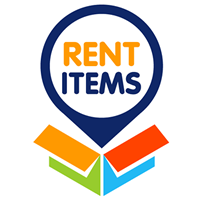 RentItems is a peer-to-peer rental marketplace. We help individuals and local business owners share assets they own by renting it to those in their local community or traveling to their city. Take items sitting unused in your garage, basement, self-storage unit, retail store, or warehouse and put it to better use. Become more sustainable by joining the sharing economy today and register at Rentitems.com.