Did you know we now have a new version of our platform? We're really excited about how many improvements and updates we've made to make it easier for both renters and owners to use.
Check out some of the new version features below… and don't forget to sign up and list your items.
1. The Convenience of an App 
With our new version, RentItems is not only available through your browser, but can now be installed on your desktop or mobile phone as an app. It's simple: just use the download button on our homepage. Once you've installed the app, this button won't appear again.
2. A Better Way to Search & Filter
You can now sort and filter your search results by price, duration, location, and dates. You can also sort by highest to lowest price, lowest to highest price, ratings, and relevance. So it's even easier to find what you want to rent.
3. Find What You Need Locally
We've also added a new map function so that when you're searching, you can find items to rent on a map as well as in a list, to see how close they are to you.
4. Owner's Dashboard & Order Management
If you're an owner, you now have a really simple way to track and manage orders and see reports on how your items are doing and how often they're getting rented.
5. It's Easier to Share
We want you to make the most out of RentItems so we've made it even easier for owners to promote their items – and for renters to get more people involved. How? We've included a 'Share' button throughout the platform so you can spread the word on social media.

6. Any Problems? It's Easy to Get in Touch
To make things safer and more streamlined, we've added a "Report Problem" button that can be used if you have any issues with a rental. Owners and renters can also message each other once a rental has been successfully processed.

7. An Improved Experience
Thanks to a complete overhaul, you'll find the new RentItems platform is much more user-friendly and easy to navigate. We love to keep things simple!
8. Making Rental Safe & Simple
Our new version has an improved fulfillment process. You can take pictures at the start and end of the rental period after putting in a valid unique code that is passed between the renter and owner upon (delivery and/or pickup). Every time a rental is started and completed, both users and the item are authenticated. Plus, a review system that reviews the product and the user is triggered once the rental has been completed.
9. We're Even Faster Now
Our new version is as fast and efficient as you are. We've improved our speed and load times and both owners and renters are really noticing the difference!
10. A Better Shopping Cart & Checkout Experience
If you're a renter, you can now edit items in your cart even more easily, and we've made the checking out process faster and more simple too.
Become a Member of Our Rental Community is Simple
Now that you have learned about all the new and exciting updates that have been made to the RentItems' Rental Marketplace, sign-up and start listing your underutilized items today.
Sign Up Now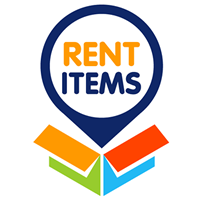 RentItems is a peer-to-peer rental marketplace. We help individuals and local business owners share assets they own by renting it to those in their local community or traveling to their city. Take items sitting unused in your garage, basement, self-storage unit, retail store, or warehouse and put it to better use. Become more sustainable by joining the sharing economy today and register at Rentitems.com.