How to Market Your New Product? Rent It
Between 40%-90% of new products fail according to a Harvard Business Review article by John Gourville.1
Why Rent Your New Product? 
First, it is important to understand why you should rent your new product. Often new product designers, developers, and manufactures only consider traditional selling of their new product. However, Rent Items would strongly suggest renting your new product offers many benefits and advantages to both you as the owner and the consumer (renter). This is especially true if your new product is high quality, disruptive, and/or expensive (over $2,000 to purchase). In many cases, it makes more sense to focus on renting instead of or in addition to selling a new product.

The following are some important reasons for you to consider why you should rent your product(s):
Creates a lower price point for consumers or businesses to test drive your product.   

Can create more Return on Investment (ROI) vs. just selling a new product. 

Creates greater market awareness because more product is getting into the marketplace quicker.

Provides a new or additional channel of distribution besides selling. 
The above are just some of the benefits and advantages of renting your new product. The sharing economy and rental marketplaces like Rent Items is the new up and coming channel of disruption for product designers, developers, and manufactures. Rent Items intentionally provides solutions that support disruptive companies and new products.
Sharing & Renting New Products is Here to Stay
The question is not will product sharing in local communities and cities are going to be popularized or not, it is just a matter of time. Homes and car peer-to-peer renting in major cities like NYC, San Francisco, Washington, DC, and Boston have already proven sharing and renting is the future for both consumer goods and business opportunities. We now see electronic scooters and bikes are the next product categories to get popularized. 
If a large group of the population is willing to share their home, what isn't shareable and rentable?
Click To Tweet
Therefore, building your go-to-market strategy that includes renting and sharing is extremely important.  
Where to Rent Your New Product?
In order to rent your new product, it is important to geographically locate your new product in a market that demonstrates a naturally high level of demand. For example, if you create a new snowboard, you need to be sharing and renting your item in Colorado near ski resorts. This presents the optimal opportunity. This may seem trivial, but so many new products are not correctly placed into the market because of their physical location and accessibility. Rent Items platform will help you correctly place your new product in the most optimal market(s). 
How to Rent Your New Product?
Rent Items has created a platform for you to offer your new product for rent. As an owner, you can add your new product to our marketplace, manage your inventory, and manage your rentals from a single personalized dashboard. If you need help with finding partners for distribution in other locations and markets, we will help you make important connections so you can increase your rental opportunities in other cities. The Rent Items marketplace is completely localized and location-based. This means we can help you reach new customers quickly with your product and increase market adoption. Join Rent Items and the sharing economy as an early adopter.
Register at https://rentitems.com and start listing your new product for rent.
Think Renting. Think Sharing. Think Marketplace for your new product launch.
Click To Tweet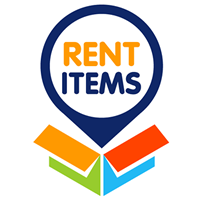 RentItems is a peer-to-peer rental marketplace. We help individuals and local business owners share assets they own by renting it to those in their local community or traveling to their city. Take items sitting unused in your garage, basement, self-storage unit, retail store, or warehouse and put it to better use. Become more sustainable by joining the sharing economy today and register at Rentitems.com.
Gourville, John T. (2006), "Eager Sellers and Stony Buyers: Understanding the Psychology of New-Product Adoption."

Harvard Business Review

84, no. 6 (June).

https://hbr.org/2006/06/eager-sellers-and-stony-buyers-understanding-the-psychology-of-new-product-adoption