Estate Sales in the Sharing Economy – Estate Rentals
Estate sales have always been a way to liquidate and remove all assets from someone's possession. However, in a sharing economy and through Rent Items, better options now exist. Estate sellers can now offer clients better value and more unique service offerings.
As an estate seller who regularly manages estate sales, you can now offer property management services that create more Long-Term Value (LTV) for both you and your estate sale client. This is especially attractive to estate sale clients who are not 100% ready to sell everything. Renting gives estate sale clients another alternative that can be more financially lucrative to the estate seller and the estate sale client. The main objective is to put assets to work instead of letting them sit idle or selling them to someone else for a much lower value than they are worth. Certain items such as furniture can yield much more return by renting instead of selling.
Example: Estate Sale Financial Breakdown – Selling vs. Renting
Say a sofa's originally cost $2,500 and it can sell for $1,000 to an estate sale buyer. That same sofa and asset can yield $3,600 over 3-years if rented for $100 a month. Multiple this by the number of items like this in an estate sale and the estate rental opportunity becomes much more attractive than an estate sale opportunity. Not all items are great for renting and should be sold instead during an estate sale. But, the idea is to determine what items do estate sale clients own that may be better renting instead of selling.
What to do with Unsold Estate Sale Items?
At the end of an estate sale, many items often remain unsold. This is an opportunity for estate sellers to consider taking possession of these items and renting the items. Or, offer estate sale clients a consignment option. Alternatively, if you as the estate seller do not want to manage assets after an estate sale, encourage your client to use Rent Items as a way to deal with their unsold items. It is always a tension at the end of the estate sale to determine what to do with unsold items. Renting is a great option for the estate seller and estate owner to consider because it takes a major burden and converts it into an opportunity.
Summary: New Opportunities for Estate Sales
Selling is no longer an estate seller's only option to offer clients or operate an estate sales business. Now estate sellers can….
Use Rent Items to provide better and unique service offerings in order to attract better quality clients.

Be more efficient and effective with the assets provided by estate sale clients.

Improve income potential for the estate sale client and the estate sale business.
If you would like to learn more about how to make your estate sale business more attractive to estate sale clients, please contact Rent Items at [email protected]. We would like to help you, your estate sale business and your estate sale clients reach their full potential. Also, please visit https://company.rentitems.com to learn more.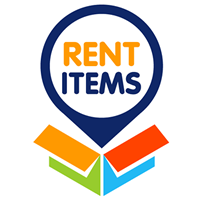 RentItems is a peer-to-peer rental marketplace. We help individuals and local business owners share assets they own by renting it to those in their local community or traveling to their city. Take items sitting unused in your garage, basement, self-storage unit, retail store, or warehouse and put it to better use. Become more sustainable by joining the sharing economy today and register at Rentitems.com.