Welcome to our brand-new, monthly blog series, 'Meet The Sharers' – quick-fire interviews with some of the RentItems community. They have one thing in common: the fact that they're all getting involved in the sharing economy using our platform… something that you can do too. To kick off the series, we're delighted to introduce Tino Go, a visionary leader in the sharing economy and custom furniture industry.
Tino Go
Sharing Economy & Furniture Industry Leader
1. Tell us how you discovered RentItems?
James Zimbardi, RentItems.com's founder, and I met on Lunchclub, a professional and personal networking platform that connects like-minded and interesting people for meetings.
2.  What is the product you are renting out as an owner?
We're renting custom-made adjustable height desks. Measure your home office space and rent the desk that fits that spot! My company makes custom furniture made to fit any spot in your home. We're helping folks who need productive and ergonomic workstations until they can return to their companies' offices.
3. Why is your custom office furniture a better product to rent?
In many big-city apartments and houses, it's hard to find a workstation that fits in the space where you want to put it. Often, folks are stuck with a bad compromise between a desk that fits the spot, and one that actually creates a productive and healthy work environment. We're solving that issue.
You can get a desk that meets your work needs and ergonomics.
You can rent it for just a few months or even get permanently rid of your co-working space fee.
You can get it sized to FIT YOUR SPACE!
4.  Do you remember when you first came across the idea of the sharing economy?
I love the sharing economy. I'm a big fan of Airbnb and have stayed with folks all over the world.
BARU Furniture
, our custom furniture business, is also a sharing economy marketplace. We sell custom furniture that is made using the idle manufacturing robots owned by custom cabinet workshops located all over the United States.  Consumers and small businesses can buy affordable custom furniture that is made in their hometowns and delivered fast.
5. What do you like most about the sharing economy – does it save you money, or perhaps you like the benefits for the planet?
I love that we're better using idle resources and creating win-win solutions for both the renter and the local workshop owners to whom we're sending business.
6. What's the most-used app on your phone (apart from RentItems!)
Email for sure!
7. What's your favorite function on the RentItems platform?
I love how it lets folks choose from how far away a rental item is coming.
8.  Do you have a favorite inspirational quote?
Oh, I have so many quotes I've learned from and love, it's hard to just choose 100!
9.  When did you last belly-laugh (and why!)?
10. What would you most like to get out of being part of the RentItems community?
It would be awesome if our renters really love their desks and think about BARU the next time they or their friends are shopping for furniture.
Rent Custom Office Furniture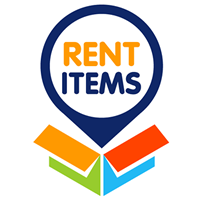 RentItems is a peer-to-peer rental marketplace. We help individuals and local business owners share assets they own by renting it to those in their local community or traveling to their city. Take items sitting unused in your garage, basement, self-storage unit, retail store, or warehouse and put it to better use. Become more sustainable by joining the sharing economy today and register at Rentitems.com.